The importance of preoperative medical evaluation: Lessons from medical malpractice cases
Recent study calls into question value of medical clearance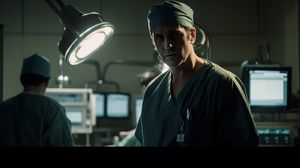 The Journal of the American Medical Association (JAMA) recently published the results of a Canadian study that concluded that a preoperative consultation with a medical specialist isn't associated with a better outcome after surgery.
What is a pre-surgical medical clearance?
What is pre-surgical medical clearance?
Surgeons often refer patients to other physician specialists to make sure they're healthy enough to survive the planned surgery. For example, middle-aged and older patients are often referred to a cardiologist for "cardiology clearance" to identify any medical conditions that the operating team needs to know about. Yet, these assessments don't "clear" or guarantee a patient will have a good surgical outcome.
We've handled several cases where a pre-operative cardiology consultation would have saved patient lives. From those cases, we learned from the cardiology experts involved that an easy, simple 12-lead EKG can identify unknown heart and cardiovascular issues before they cause a problem in the operating room.
When a patient is rarely followed by another type of medical specialist, such as an endocrinologist or nephrologist, a surgeon may request that they, too, do a pre-operative evaluation of the patient.
Additionally, it is standard practice for anesthesiologists or nurse anesthetists to conduct a pre-anesthesia assessment before administering general anesthesia. The aim of this assessment is to identify a patient's risk of receiving general anesthesia, so any necessary precautions can be made. For example, a patient with a thick neck might be considered a difficult patient to intubate, so the anesthesiologist may want to have specialized supplies readily available. If the anesthesiologist or nurse anesthetist feels proceeding with surgery is unsafe, he or she can cancel the procedure.
Pre-surgical clearance can make a difference
Interestingly, the study found that the number one predictor for whether a surgeon refers a patient for a preoperative medical evaluation is the hospital where the patient was seen, rather than the patient's age or medical condition. Large hospitals and academic medical centers tend to routinely request that all patients get preoperative clearance.
To me, the big-picture conclusion of the JAMA study is that not every patient may need or benefit from a preoperative evaluation with a medical specialist. On the other hand, surgeons should consider referring older patients and those with pre-existing conditions for a preoperative medical checkup.
If a surgeon or anesthesiologist finds something concerning in a preoperative workup, they should pay attention, not ignore it.
That was the issue in a medical malpractice wrongful death case that we handled involving the surgery center care provided to a high school teacher and coach in his early 40s. Let's call him Tim. Tim went to a surgery center for shoulder surgery. Because of his age, the surgeon didn't request a preoperative medical evaluation. The anesthesiologist who performed the preanesthesia assessment found some abnormalities on a three-lead EKG. Instead of delaying the surgery to evaluate Tim's cardiac and surgical risk, the anesthesiologist and nurse anesthetist went forward. Tim died from an undiagnosed heart condition.
If you've been seriously injured because of poor surgical or anesthesia care in Texas, then contact a top-rated, experienced Texas medical malpractice attorney for a free strategy session about your potential case.
Robert Painter is an award-winning medical malpractice attorney at Painter Law Firm PLLC, in Houston, Texas. He is a former hospital administrator who represents patients and family members in medical negligence and wrongful death lawsuits all over Texas. Contact him by calling 281-580-8800 or emailing him right now.
//
Read full biography
//
Read more expertise by Robert Painter
Discover More